Mice Removal San Diego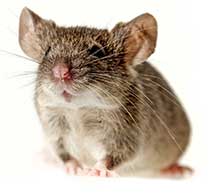 Do you have mice inside your home or business in the San Diego area? Critter Gitters Pest Control Service is the answer to your mouse problem. Our team of pest control service professionals will be able to locate the mice on your property and help you to reduce their odds of returning. Critter Gitters is not only one of the most experienced pest control companies in the greater San Diego area, but we are also one of the most competitively priced. Our great prices, professionalism, and dedication to providing a superior quality of service are just a few of the things that make us one of San Diego's best companies to hire for mouse-related services. When you need assistance getting rid of mice on your property, call the most affordable and experienced pest control service San Diego has to offer, Critter Gitters. We look forward to your call.
Few things are as unsettling as finding a mouse in the house.
Mice have the potential to cause serious harm to your health and your property. The damage mice cause ranges from chewing up insulation within walls, causing food-borne illnesses, to causing electrical fires due to them chewing on wires.
Common Mice in San Diego
The most common species in San Diego is the House Mouse. The House Mouse only travels in a 10-30 feet diameter from their nest. Therefore, they usually build their nest within a short distance from their food source. If other foods that are high in fat are not available, they will eat foods such as grains and seeds. However, they do prefer food like bacon, butter, chocolate, and nuts. They can cause food poisoning since they travel between trash, uncooked food, and food you consume. Allowing a mouse in the house is a sure way to get food-related illnesses.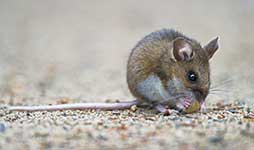 The Deer Mouse is the second type of mouse found in San Diego County. Do not let their adorable big round eyes fool you. They are far more dangerous than a House Mouse. The Deer Mouse has the same capability to cause damage to your property. However, that is not what makes them more dangerous than a House Mouse. They are known carriers of the harmful and potentially deadly Hantavirus. What is Hantavirus? It is an infectious disease that can rapidly cause life-threatening breathing problems. The Hantavirus is transmitted in Deer Mouse's droppings. When droppings dry, the Hantavirus can become airborne and potentially inhaled. Once the virus has entered your body, you may start to have serious health problems within a short period of time.
Call Critter Gitters
If you are ready to get rid of the mouse in your house or commercial property, call Critter Gitters. We will be able to locate the mice and quickly get them off of your property. Our team of pest control experts will exceed your expectations by providing you with the highest quality of service possible. Critter Gitters Pest Control Services looks forward to helping you with your mouse problem.
Schedule your appointment today.