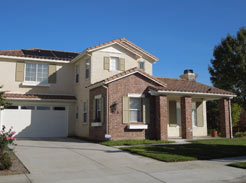 The

Critter Gitters Safe Home Guarantee

In San Diego's competitive housing market, separating yourself from the rest is of utmost importance. With Critter Gitter's Safe Home Guarantee, we give you the comfort of offering your clients just that. Our highly qualified animal control experts will make sure your listed property is inspected fully for any signs of animal habitation. We will also repair any possible entry points and other problem areas that might become an issue in the future.
Critter Gitters Brings You

Peace of Mind

With the assurance of the Critter Gitters Safe Home Guarantee, potential buyers are assured that the property they are considering is completely free of all animals and their leavings. If you find your property does have a problem with an animal, Critter Gitters will perform the proper exclusion and proofing methods that will add lasting value to the home.
All exclusion and proofing services and products carry a full warranty.
What Critter Gitters Does For You
Property Inspection – Critter Gitters will look at your entire property including any crawl spaces and areas that animals can get in through. We will take note of these areas as well as the extent of damage and whether there is a current animal habitation.
Problem Assessment – Using our expert knowledge, our experts will design the best possible plans for removing any current animals and preventing animals from re-entering the property in the future. Many factors come into play when making these decisions including the time of year, the likelihood of a recurrence of animal habitation, and the health and safety of all people and pets on the property.
Choosing an Option – Once Critter Gitters has identified the problem and created an action plan for dealing with the problem, you will be able to choose the best option for your property. Whether its exclusion services, eco-friendly organic repellants, modifying human behaviors, or modifying the property's habitat so it is less desirable to the animal, Critter Gitter ensures safe, humane strategies for everyone involved.
Can Critter Gitters Offer a Permanent Solution?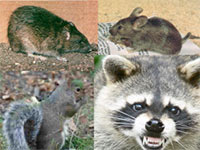 Working with animal removal can vary depending on season and an animal's nesting period. Once the current animal habitation has been solved, there is almost always a way to ensure the animal does not re-enter your property at a later time. Critter Gitters is committed to providing you the best solutions with long-term results. We work with both realtors and potentional homeowners alike and are happy to answer any questions you may have.